Baby spoon anti-overflow fixed suction cup set
Dettaglio di u Produttu
Feedback avà
Baby spoon anti-overflow fixed suction cup set


Ciotola baby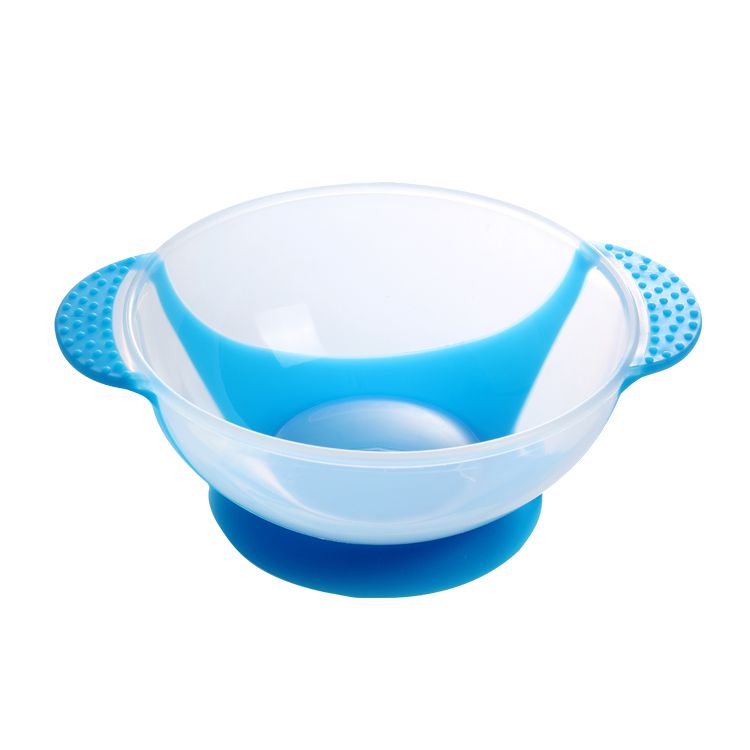 Prevent overflow fixed suction cup to prevent food overflow, temperature control color sensitive spoon when the food temperature is higher than 38 gradi, the spoon around the head will immediately become white, if the food temperature is appropriate, the spoon head will immediately become the original color.The slim, textured, elongated handle goes deep into the bottom of the baby's food can, making feeding easy.The sag of the spoon matches the amount of food each mouth of the baby at this stage. The rounded edge allows the baby to enjoy silky smooth food.The mouth of the spoon fits the developing state of the baby's gums and teeth, making the baby fall in love with eating.
Parametru di produttu

Materiale

PP

,

TPE

Resistente à u calore
120

°

Culore

Pink

,

blue

,

yellow

Pesu
98g
Pacchettu
Oppbag, saccu di plasticu, blister + carta di carta, scatula di culore, persunalizabile
Pagamentu
TT, Paypal, ali creditu, unione occidentale, MoneyGram
Certificati
Certificazione naziunale di qualità alimentaria, pò furnisce requisiti di certificazione in ogni locu
Spedizioni:
7~ 15days tempu piombu. Da DHL / TNT / FedEx express, trasportu aereu ecc.

Cunsegna & Serviziu:
Consegna puntuale ogni volta. Fornite un serviziu affidabile è rispunsevule per ogni cliente cù ogni pruduttu. U nostru scopu hè di suddisfà ogni cliente cù u megliu serviziu.
Vantaghji prodottu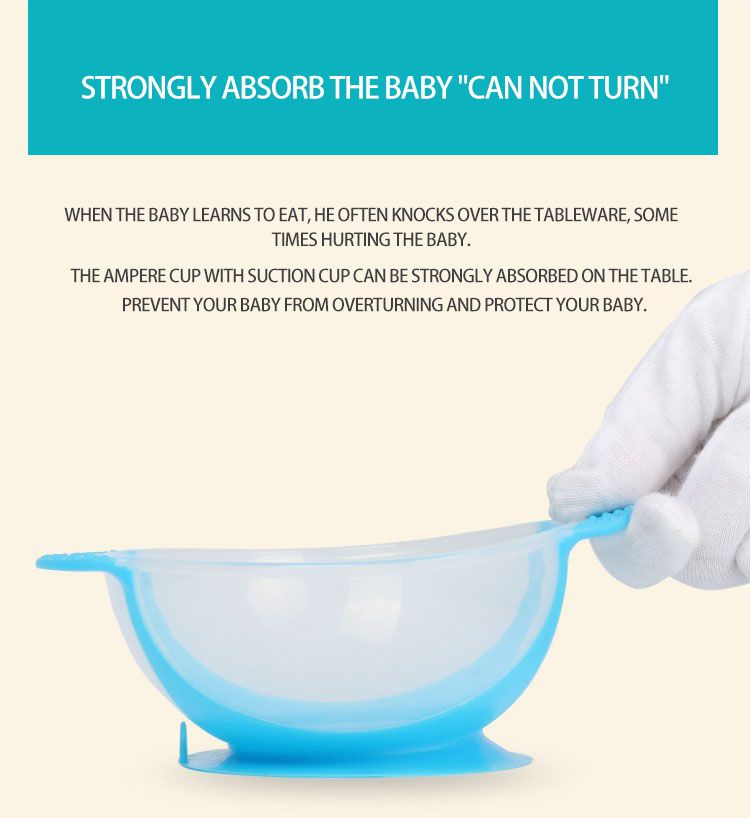 Strong adsorption

"

can't turn over

"

when the baby learns to eat

,

often upset cutlery may hurt the baby

,

with suction cup can be strong adsorption on the table

,

prevent the baby to overturn

,

protect the baby's safety

.

Strong anti-slip suction cup

,

TPE strong anti-slip suction cup

,

can be firmly adsorbed on the table chair

,

how to push do not fall

.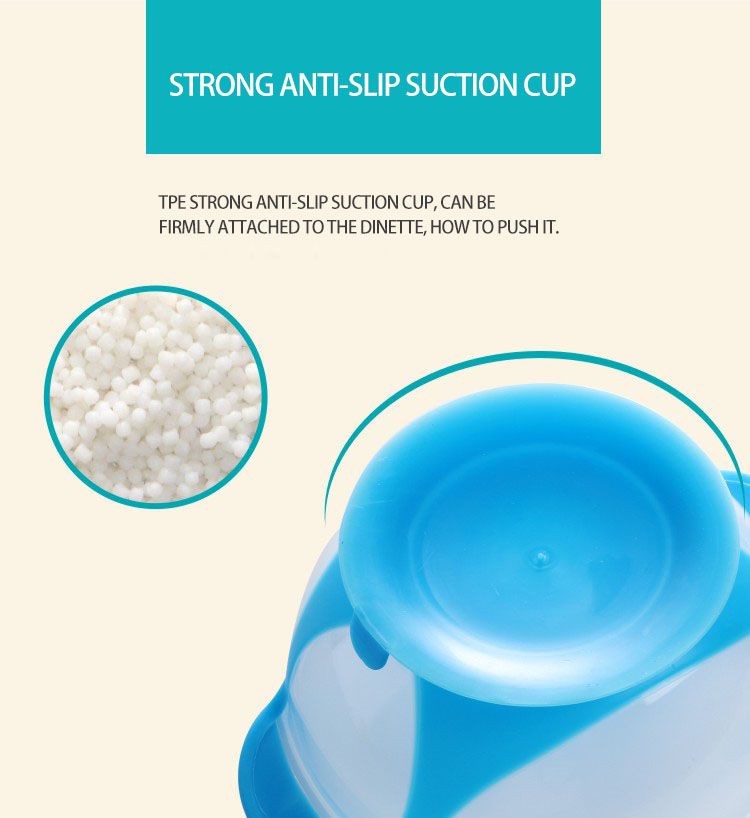 The intimate design of adult pull up

,

gently lift the suction cup small corner

,

that is

,

can be taken down the meal bowl

Anti-hot and anti-slip handle design

,

small ears on both sides

,

silicone bump design

,

convenient to take without hot hands
]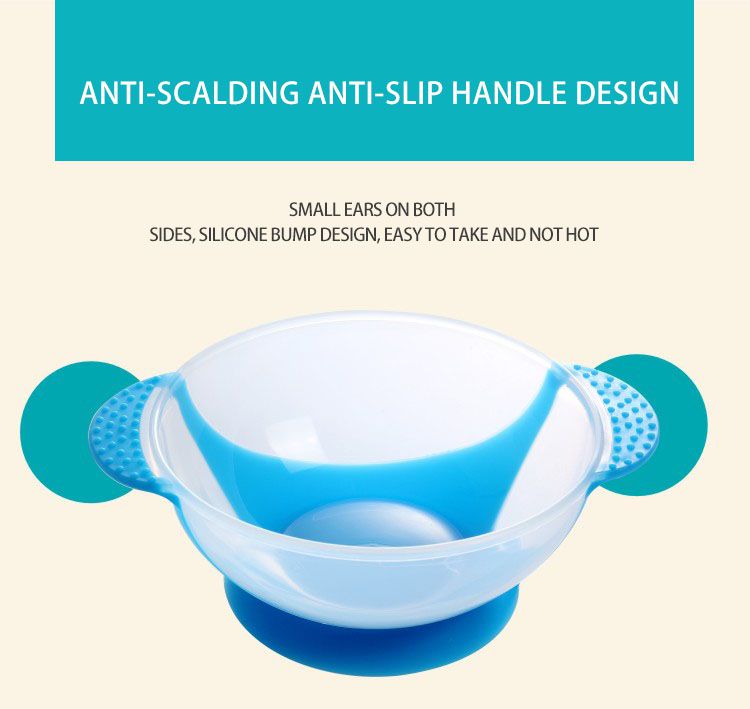 Talking

"

spoon

,

less than 40°C

1,

greater than 40C

1,

less than 40C spoon head color unchanged

,

more than 40°C spoon head color slowly become white

The handle of the spoon is close to the head

,

the handle is non-slip and easy to hold

.

The material of the spoon head is soft

,

which can protect the baby's tender mouth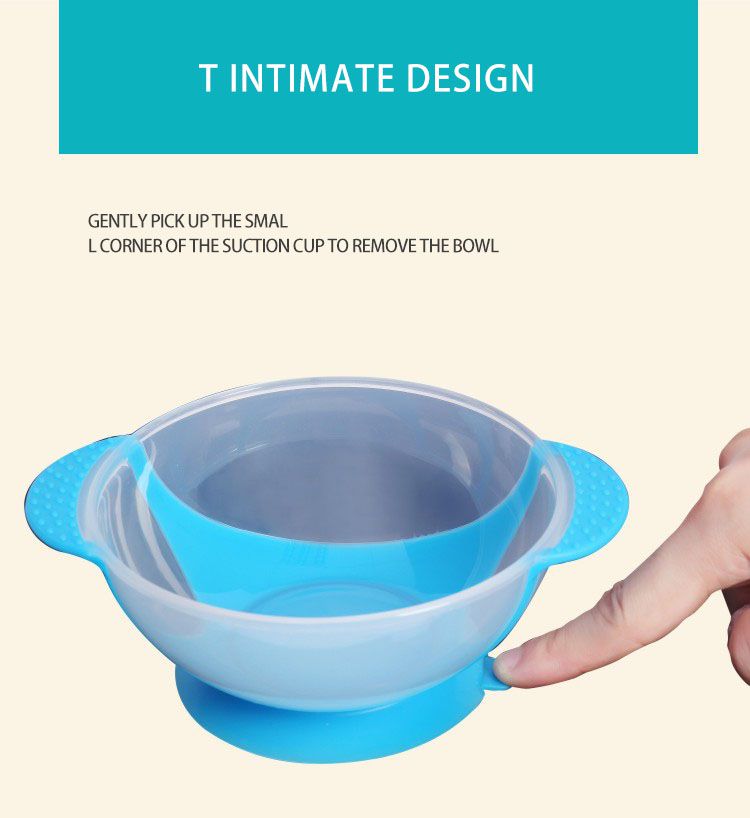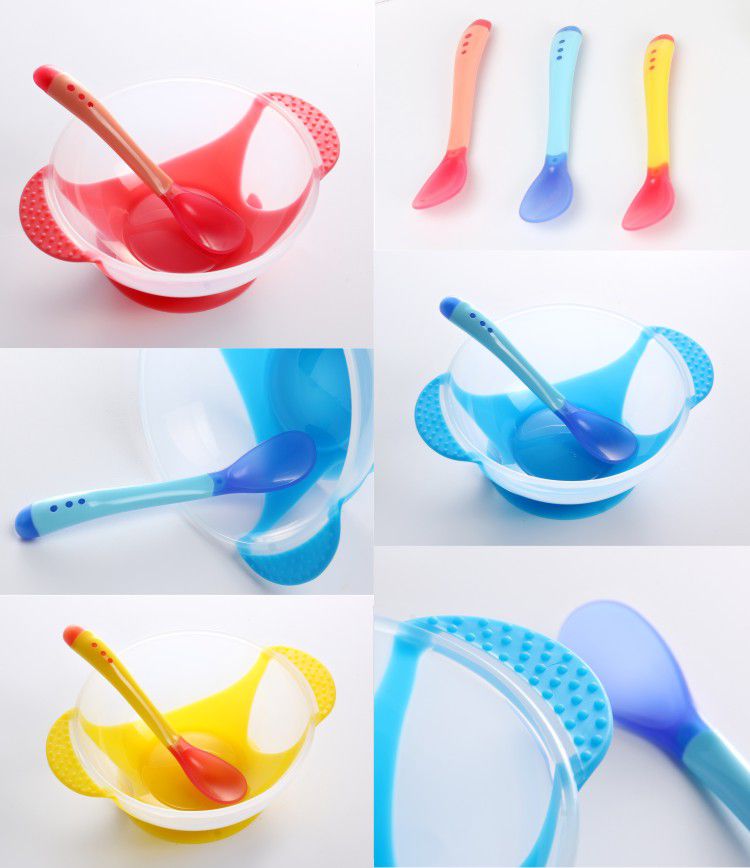 Easy to clean without fouling
Applicazioni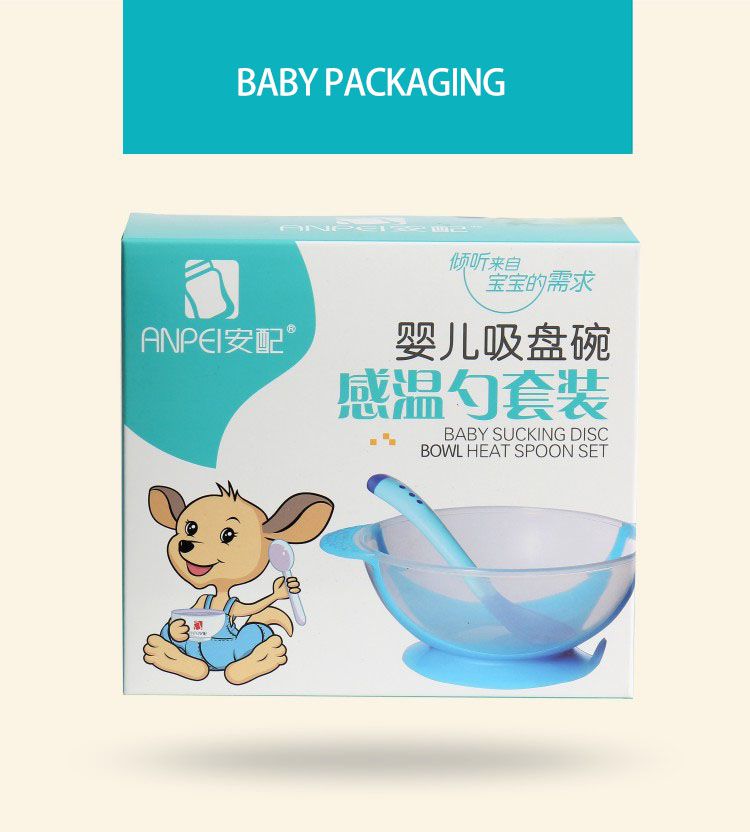 In general, auxiliary food should be added at the age of 4-6 months. If you use a temperatulose spoon when adding auxiliary food, you don't have to worry about the hot food to your baby. When the food temperature exceeds 38℃, the head of the spoon will turn white
Assicuranza di qualità

Tutti i prudutti prototipi devenu passà 4 cuntrolli in tuttu u prucessu:
1. Ispezzione di materia prima
2. In l'ispezione di trasfurmazione
3. Ispezzione finale
4. Ispezzione in uscita
FAQ

1.Site una sucietà commerciale o un produttore?
A:Semu un fabricatore prufessiunale cun più di 10 anni sperienze.
2.Possu visità a vostra fabbrica prima di l'ordine?
A:Iè, benvenuti à visità a nostra fabbrica.
3.Cumu cuntrollà a qualità di i prudutti?
A:Avemu sempre messu una grande enfasi nantu à u cuntrollu di qualità per assicurà chì u livellu di qualità eccellente sia mantenutu, u principiu chì mantenemu sempre hè "per furnisce à i clienti una migliore qualità, megliu prezzu è megliu serviziu".
4.Pudete mandà campione per noi?
A:Iè, pudemu mandà un campione gratuitamente, ma u trasportu di merci.
5.Pudete accettà un picculu ordine?
A:Iè, pudemu accettà ordini di prova, it is the startingof business. But according to different productthe price may be higher as normal quantity.
Cuntatta ci.
A: Pudete cuntattateci per e-mail
Tags:
Mandate u vostru messagiu: