Food-grade silicone does not contain bpa baby bottle spoons
Dettaglio di u Produttu
Feedback avà
Food-grade silicone does not contain bpa baby bottle spoons

Biberon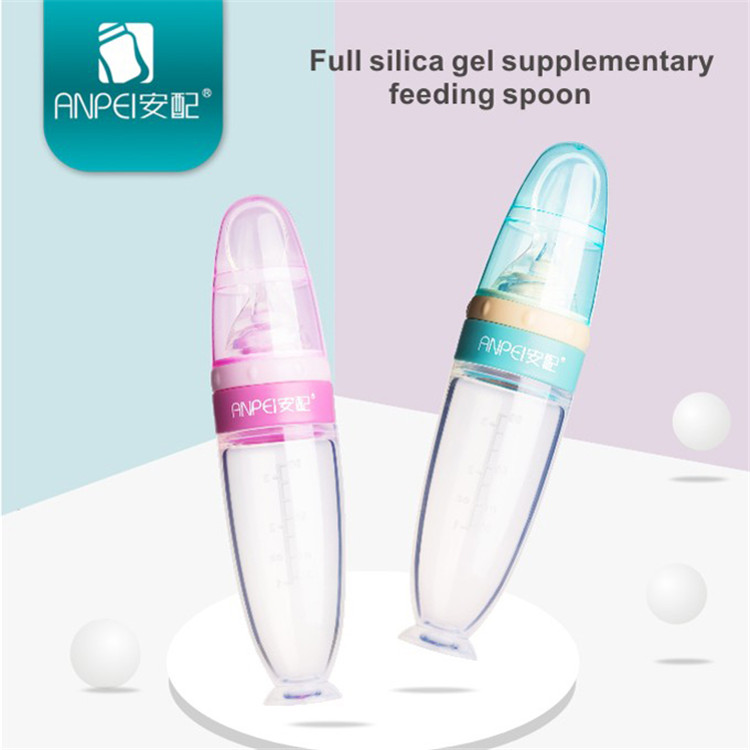 Rice paste spoon milk bottle selection food contact with soft silica gel, this kind of silica gel safety odor free, BPA free, soft bite resistance, high temperature resistance.Squeeze feeding, squeeze controlled feeding baby is not afraid of choking, one-hand operation is easy and labor saving, rice paste spoon bottle spoon part, is a pacific-like touch, very soft, will not scratch the baby's mouth, especially the baby's delicate gums and gums.This spoon can also be used as a spoonful for juice.Fruit puree, egg custard, porridge, rice paste, vegetable puree, fruit puree, etc
Parametru di produttu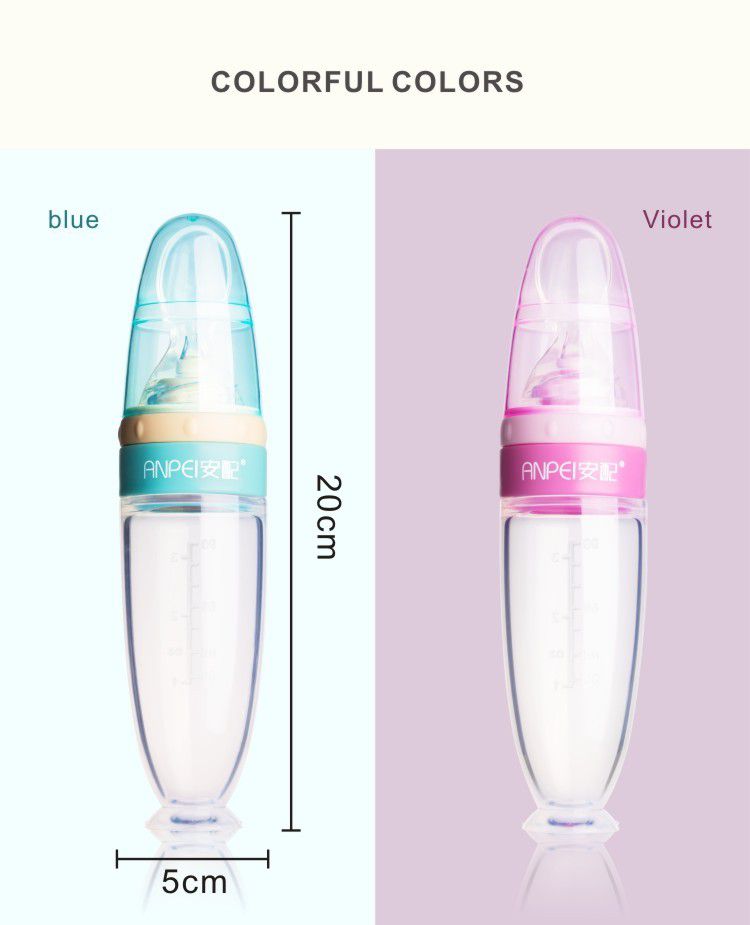 Materiale

Silica Gel

,

PP

Capacity

90

ml

Culore

Purple

, Verde
Pesu
150g
Pacchettu
Oppbag, saccu di plasticu, blister + carta di carta, scatula di culore, persunalizabile
Pagamentu
TT, Paypal, ali creditu, unione occidentale, MoneyGram
Certificati
Certificazione naziunale di qualità alimentaria, pò furnisce requisiti di certificazione in ogni locu
Spedizioni:
5

~10days lead time

. Da DHL / TNT / FedEx express, trasportu aereu ecc.
Cunsegna & Serviziu:
Consegna puntuale ogni volta. Fornite un serviziu affidabile è rispunsevule per ogni cliente cù ogni pruduttu. U nostru scopu hè di suddisfà ogni cliente cù u megliu serviziu.
Vantaghji prodottu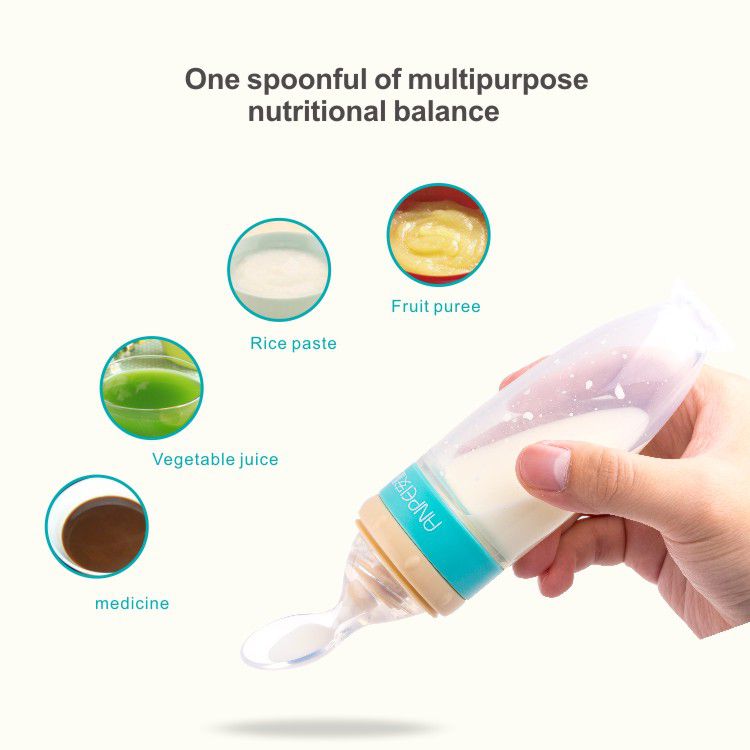 A spoonful of multi-purpose nutrition balance

,

easy feeding rice paste

,

vegetable mud

,

fruit mud

, ecc.,

to solve your feeding problem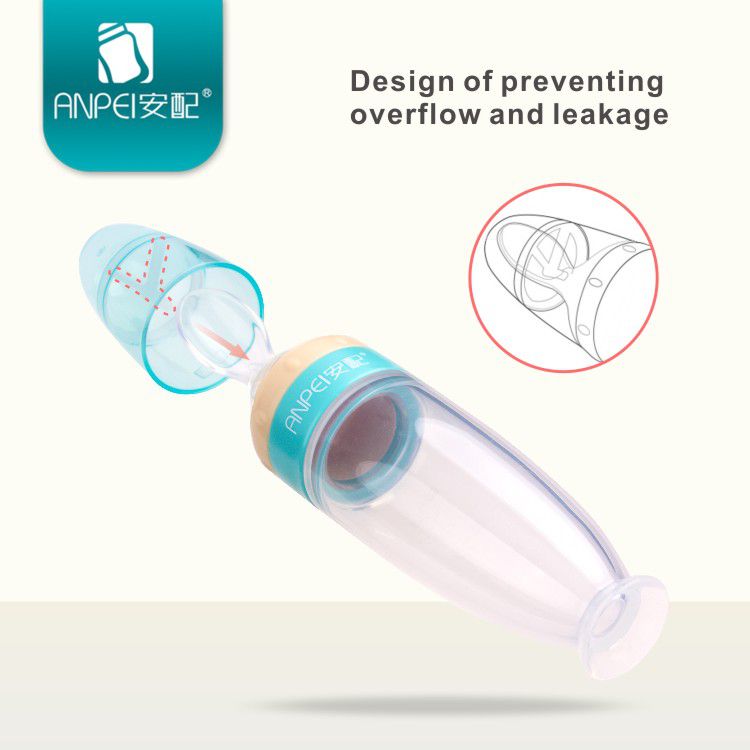 The design of spillage-proof spoon cover can effectively prevent the liquid from flowing out of the bottle and prevent the food in the bottle from contacting with the outside world again

.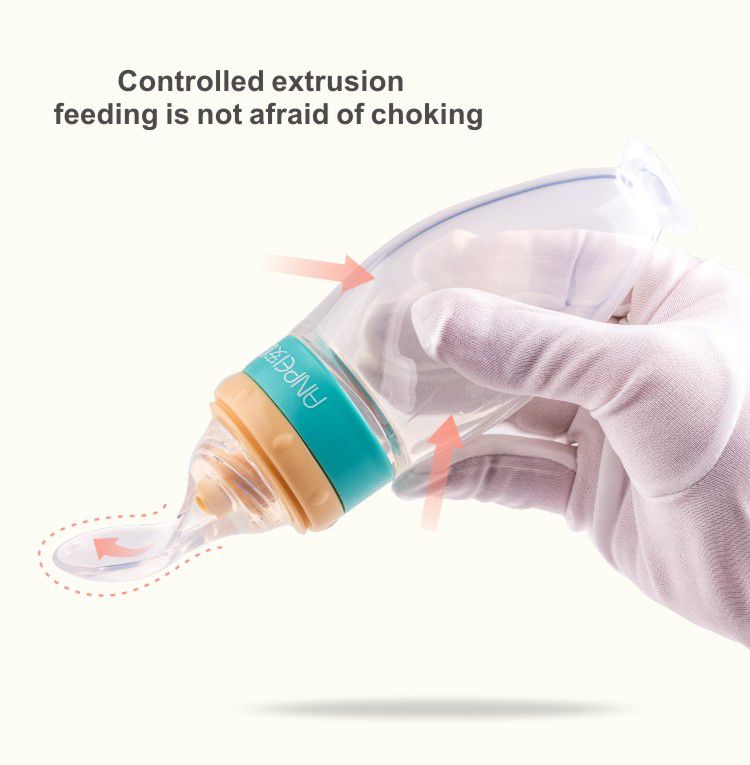 Squeeze feeding

,

squeeze controlled feeding the baby is not afraid of choking

,

one-handed operation of worry and effort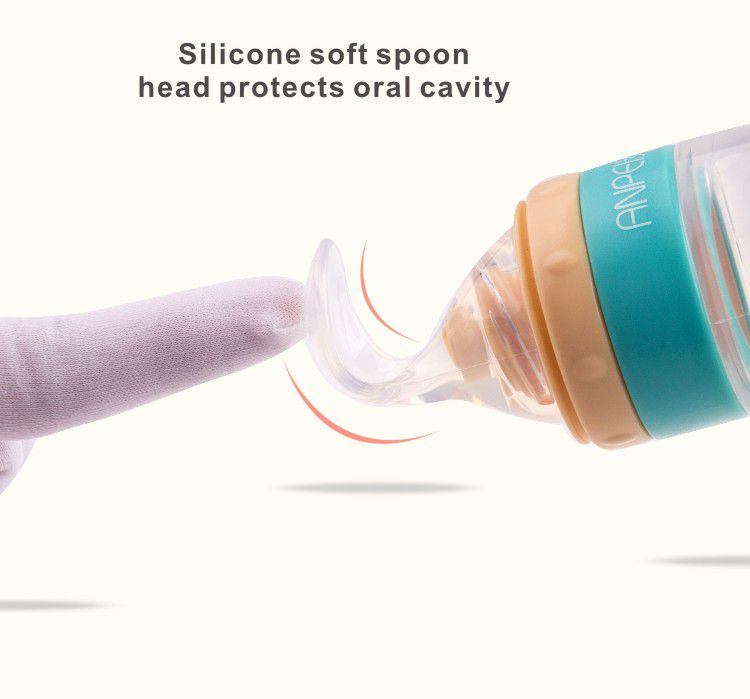 Soft silicone spoon head

,

soft silicone material

,

soft and elastic

,

does not hurt the gums

,

protect the mouth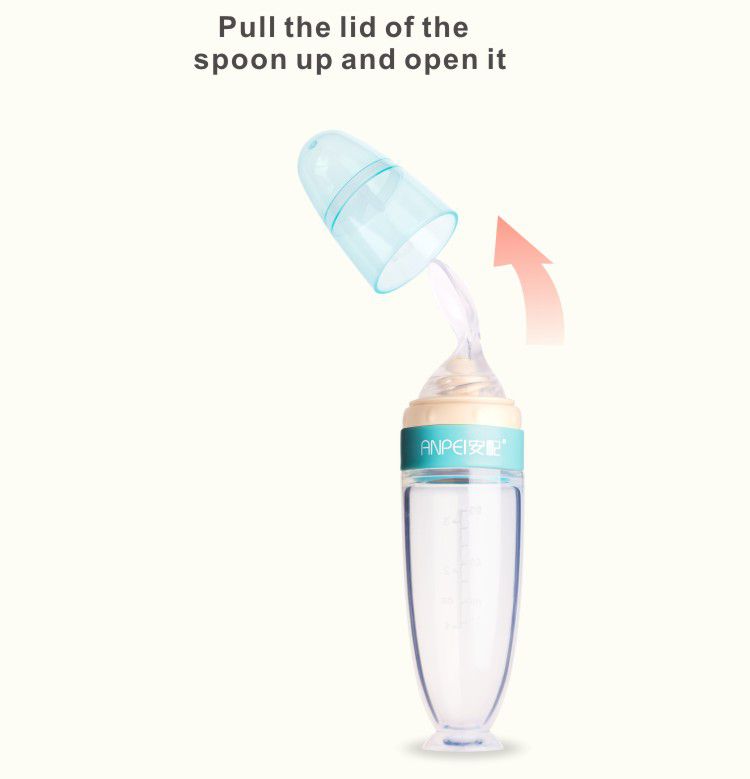 Pull the spoon cover upward to open it

,

with suction cup at the bottom

,

the bottle can stand

,

lift the spoon cover upward to open it

,

and operate with one hand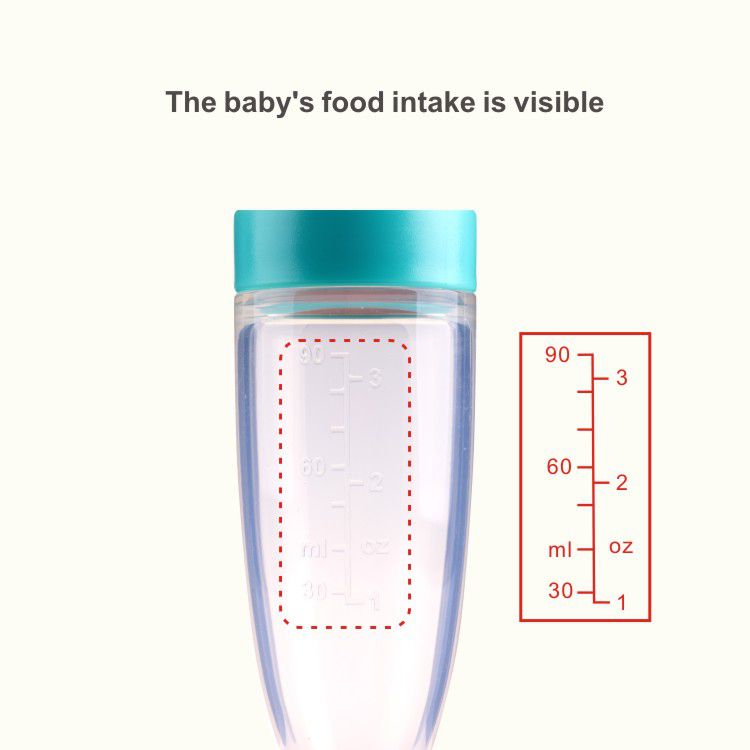 The feeding amount of the baby is visible

,

and the scale on the transparent bottle keeps track of the feeding amount of the baby at any time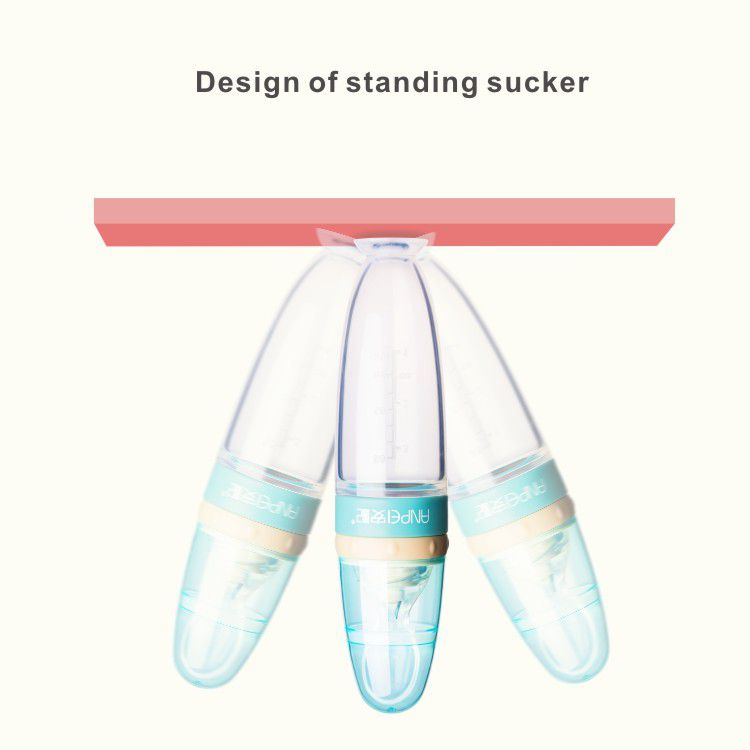 Standing cup design

,

the bottom of the bottle can stand on the table to prevent food from spilling
Applicazioni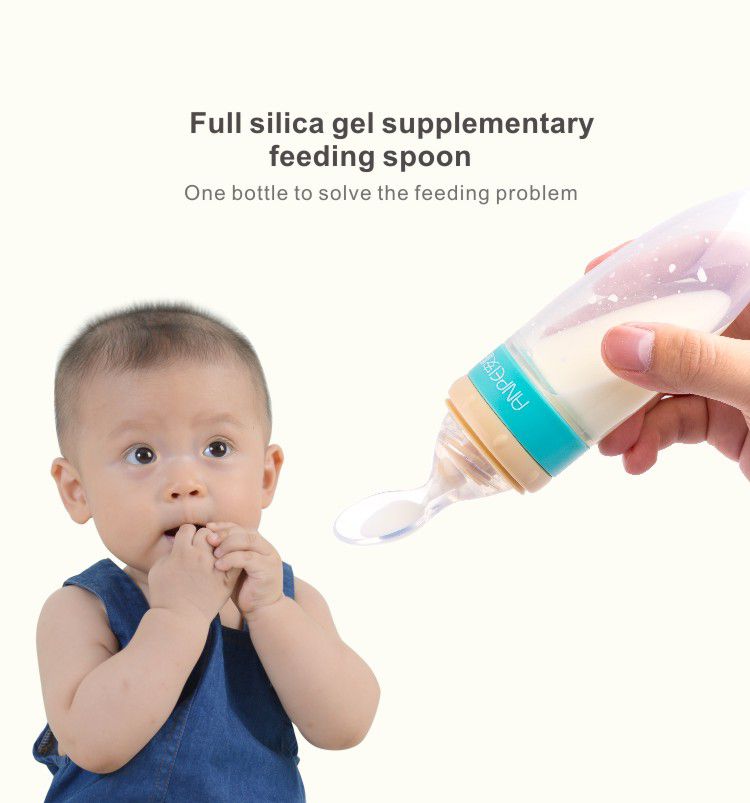 Easy feeding of rice paste, vegetable mud, fruit mud and other feeding problems, soft silicone spoon head, soft and elastic, do not hurt the gums, protect the mouth
Assicuranza di qualità

Tutti i prudutti prototipi devenu passà 4 cuntrolli in tuttu u prucessu:
1. Ispezzione di materia prima
2. In l'ispezione di trasfurmazione
3. Ispezzione finale
4. Ispezzione in uscita
FAQ

1.Site una sucietà commerciale o un produttore?
A:Semu un fabricatore prufessiunale cun più di 10 anni sperienze.
2.Possu visità a vostra fabbrica prima di l'ordine?
A:Iè, benvenuti à visità a nostra fabbrica.
3.Cumu cuntrollà a qualità di i prudutti?
A:Avemu sempre messu una grande enfasi nantu à u cuntrollu di qualità per assicurà chì u livellu di qualità eccellente sia mantenutu, u principiu chì mantenemu sempre hè "per furnisce à i clienti una migliore qualità, megliu prezzu è megliu serviziu".
4.Pudete mandà campione per noi?
A:Iè, pudemu mandà un campione gratuitamente, ma u trasportu di merci.
5.Pudete accettà un picculu ordine?
A:Iè, pudemu accettà ordini di prova, it is the startingof business. But according to different productthe price may be higher as normal quantity.
Cuntatta ci.
A: Pudete cuntattateci per e-mail
Mandate u vostru messagiu: