Manufacturers wholesale silent painless electric milk pump
Dettaglio di u Produttu
Feedback avà
Manufacturers wholesale silent painless electric milk pump

Pompa di pettu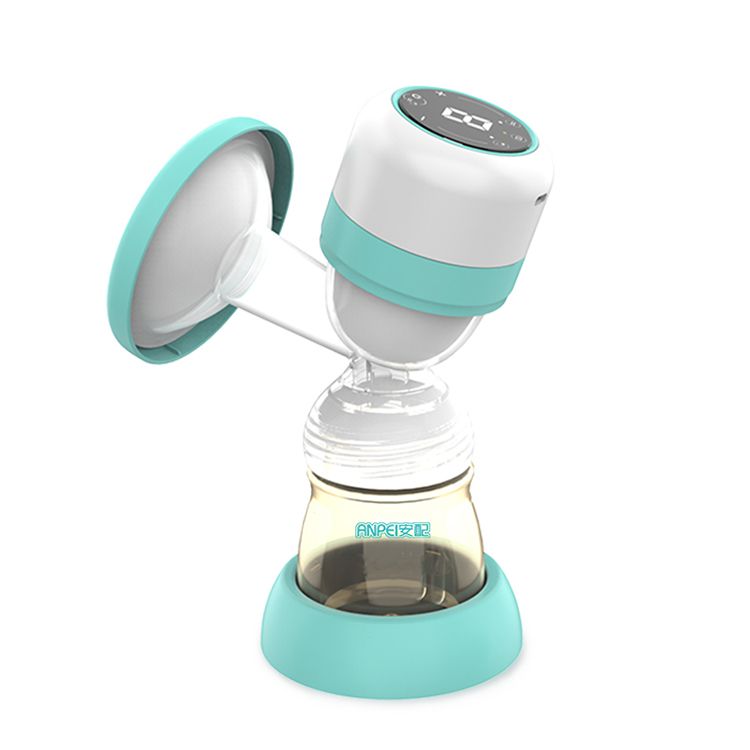 The electric milk pump adopts the lactation massage petal, the natural, gentle, comfortable petal massage pad at the same time with the unique imitation baby sucking patent design to achieve the effect of the fastest milk.The important thing is that it fully meets all your needs from milking, storage, to breastfeeding.
Parametru di produttu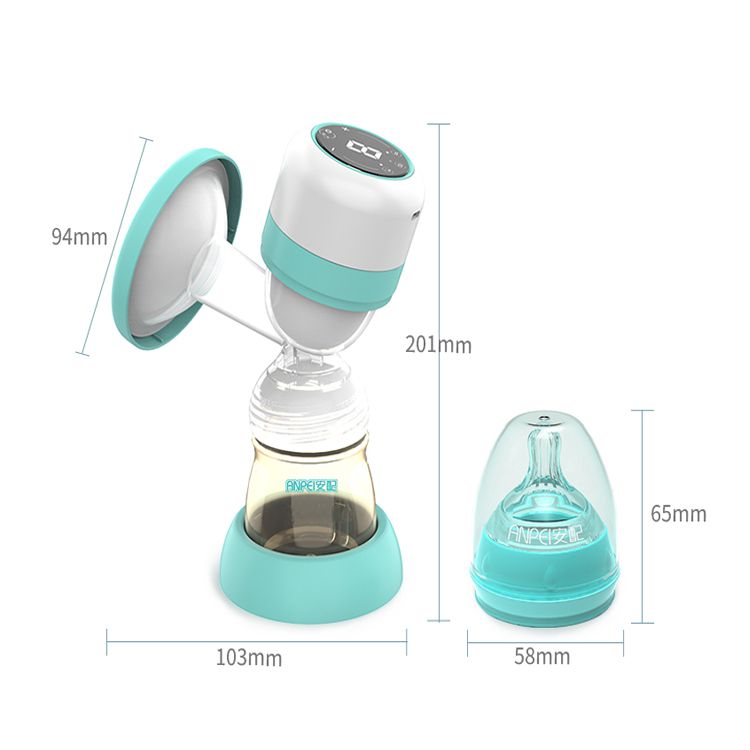 Materiale

PPSU

, silicone

capacity

180

ml

Culore
Verde
Pesu
595g
Pacchettu
Oppbag, saccu di plasticu, blister + carta di carta, scatula di culore, persunalizabile
Pagamentu
TT, Paypal, ali creditu, unione occidentale, MoneyGram
Certificati
Certificazione naziunale di qualità alimentaria, pò furnisce requisiti di certificazione in ogni locu
Spedizioni:
7~ 15days tempu piombu. Da DHL / TNT / FedEx express, trasportu aereu ecc.

Cunsegna & Serviziu:
Consegna puntuale ogni volta. Fornite un serviziu affidabile è rispunsevule per ogni cliente cù ogni pruduttu. U nostru scopu hè di suddisfà ogni cliente cù u megliu serviziu.
Vantaghji prodottu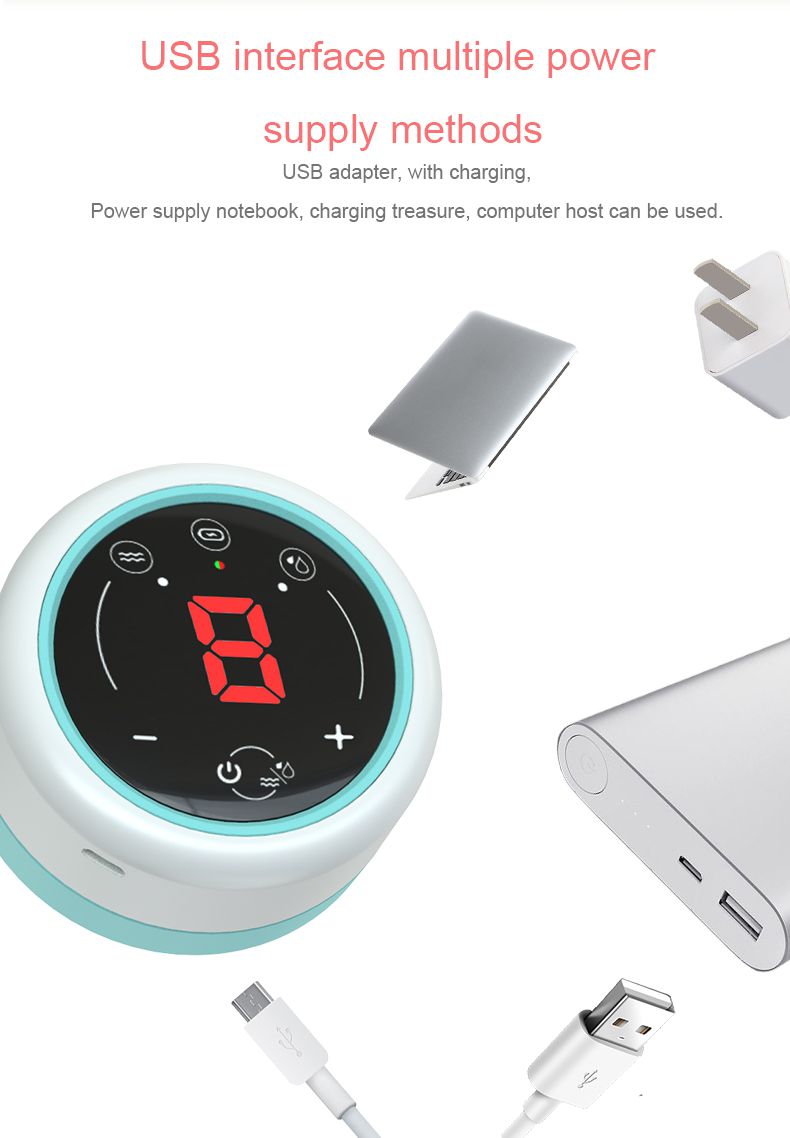 Invisible liquid crystal display screen

:

new upgrade

,

cool black technology

,

simple design

,

like no screen but a screen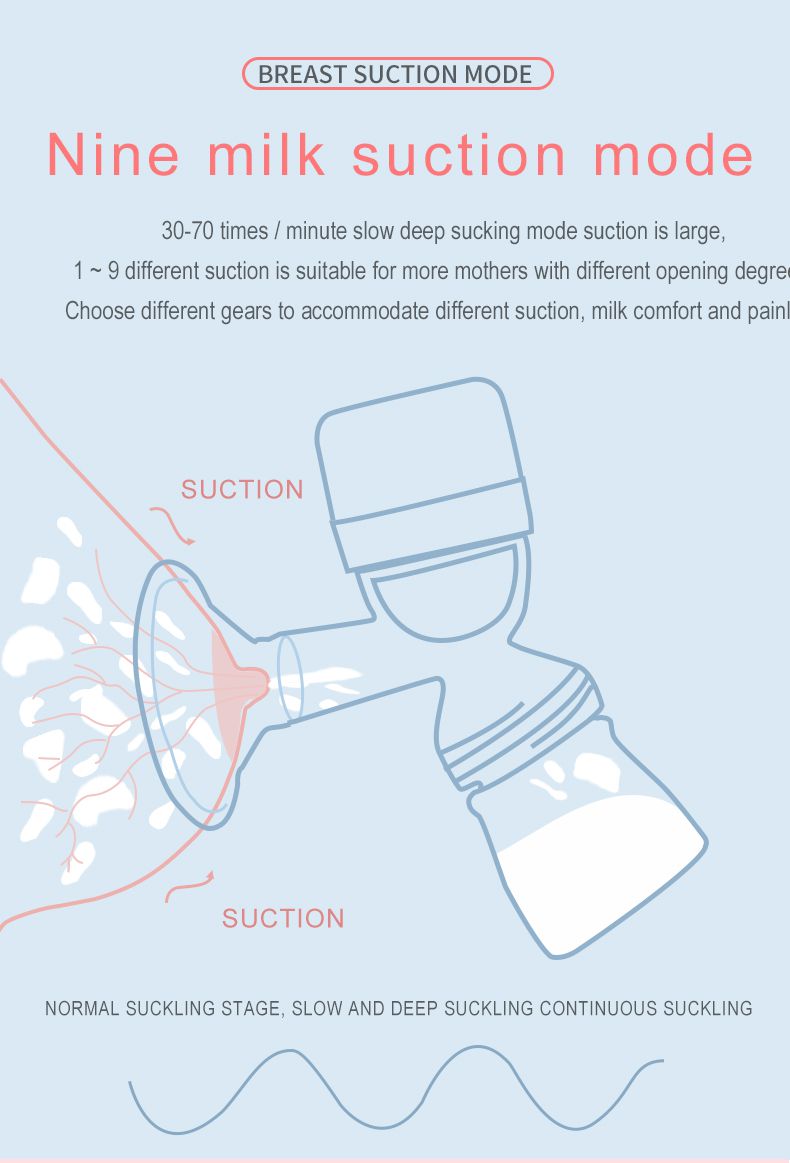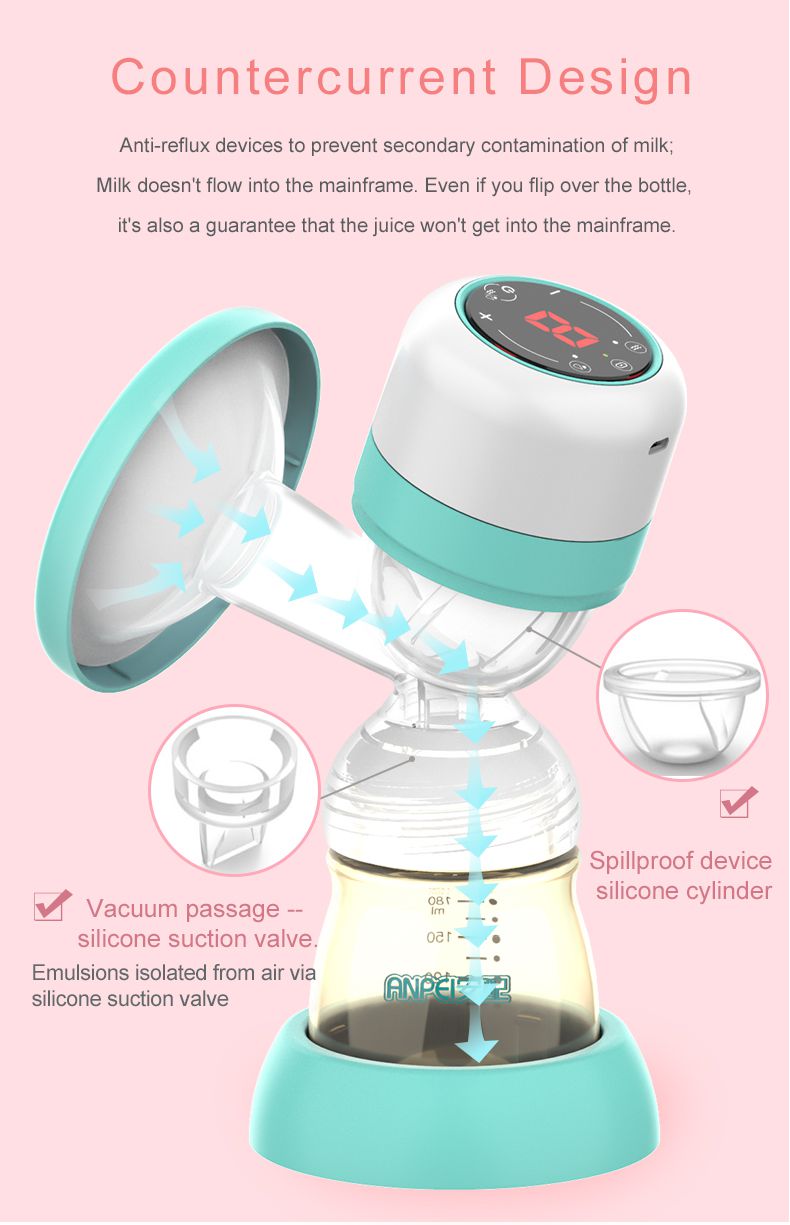 Soft and comfortable massage pad is clean

:

it can gently stimulate the secretion of milk

Soft and hard double cup design

:

soft silicone petals make breast sucking more comfortable and hard cup suction is greater to stimulate lactation

.

Wide diameter breast milk mouthfeel nipple

,

soft and elastic

,

more easy for baby to suck

,

two-way only exhaust valve door

,

prevent the occurrence of choking milk

,

nipple size is small round hole

(

S size

),

this nipple is suitable for

0-3

months baby to use

More powerful power and quiet enjoyment

,

can produce greater suction

,

battery capacity

: 1000

ma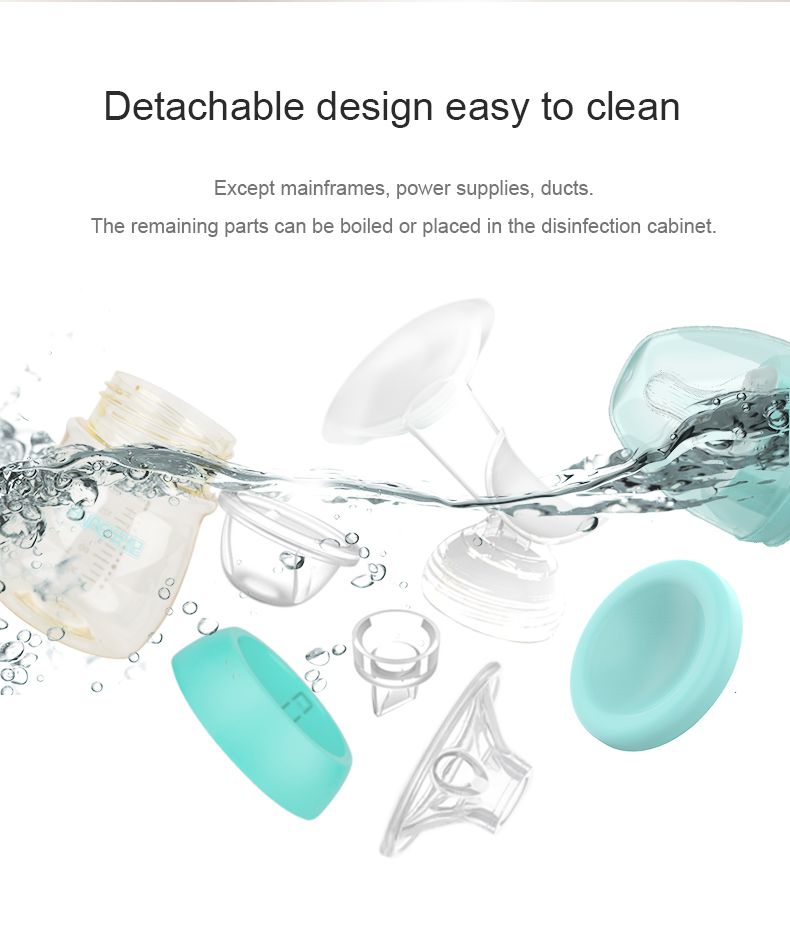 Detachable design is easy to clean

.

Except for the main machine

,

power supply and catheter

,

other parts can be boiled or disinfected in the disinfection cabinet

.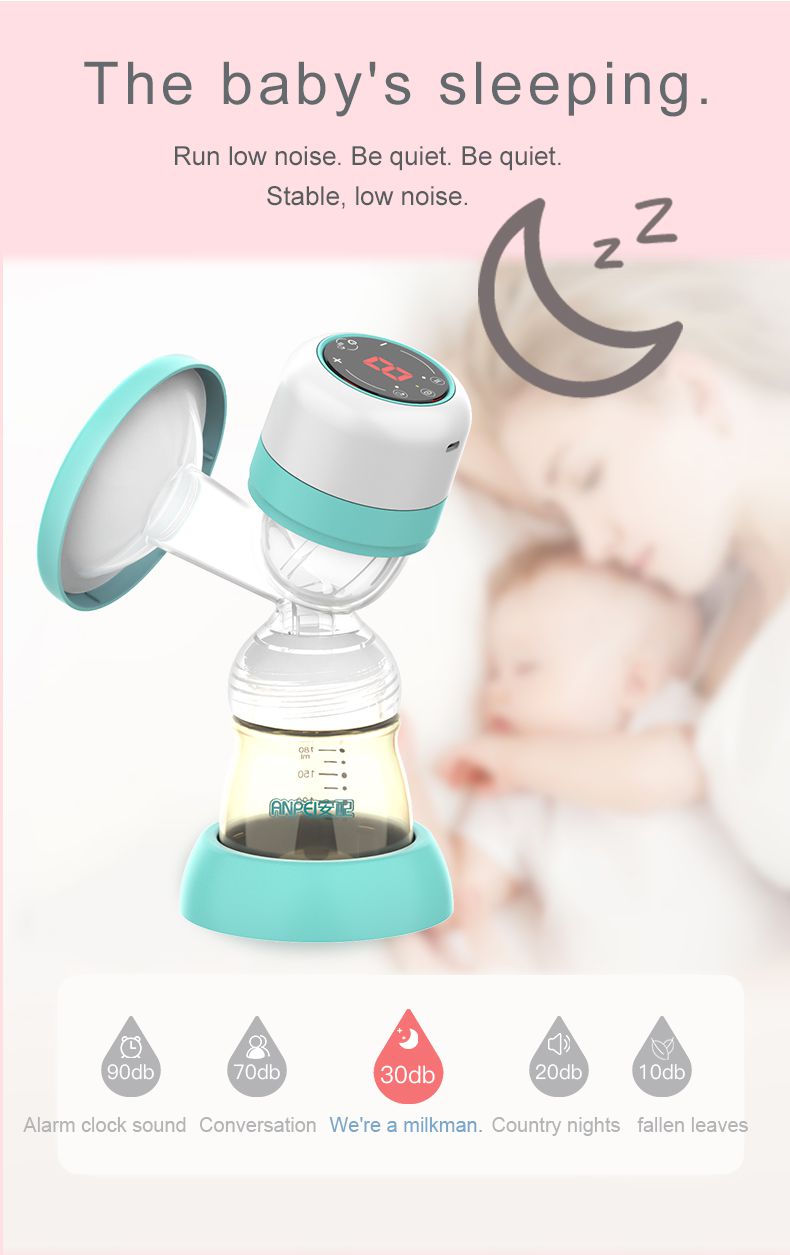 High quality PPSU raw materials

:

safe material with no peculiar smell baby's health is very important

,

mother can use it at ease

Massage mode

:

simulate the rapid and shallow sucking of the baby

,

stimulate the lactation reflex

,

so that the milk is expelled

;

Suckling mode

:

simulate the baby's slow and deep sucking

,

fully suck out the milk

,

bring out more nutritious aftermilk

,

provide the baby with the nutrition needed for development

.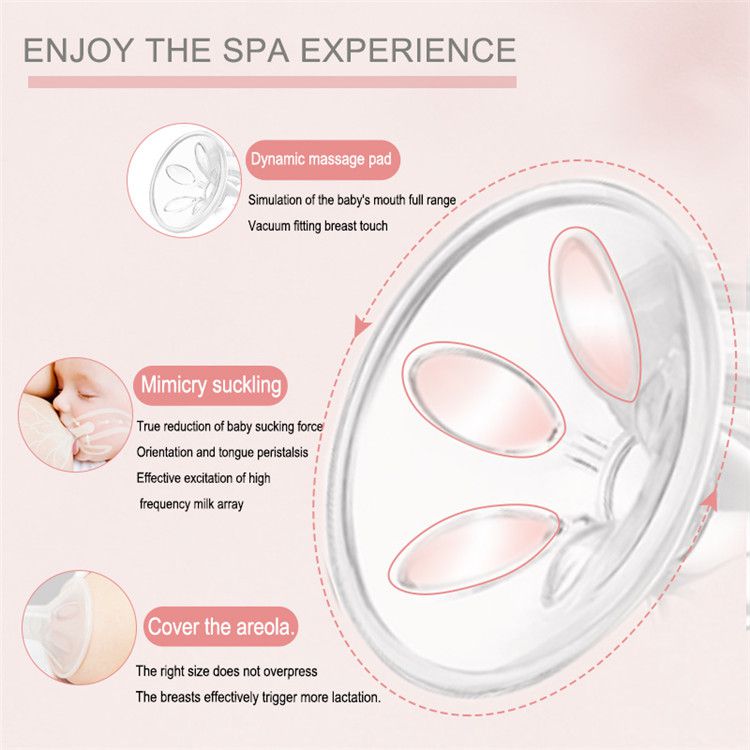 Five massage modes

: 80-160

times/min of high frequency circular stimulation of nipple and areola

,

covering more mothers with different sensitivity of the breast

,

stimulating the whole lactation process

,

fast and shallow sucking

Nine-stage breast sucking mode

: 30-70

times/minute slow deep sucking mode with strong suction force

, 1-9

stages of different suction force suitable for more mothers with different degrees of breast opening

;

Choose different gear to adapt to different suction

,

comfortable and painless breast suction normal stage

,

slow and deep sucking continuous sucking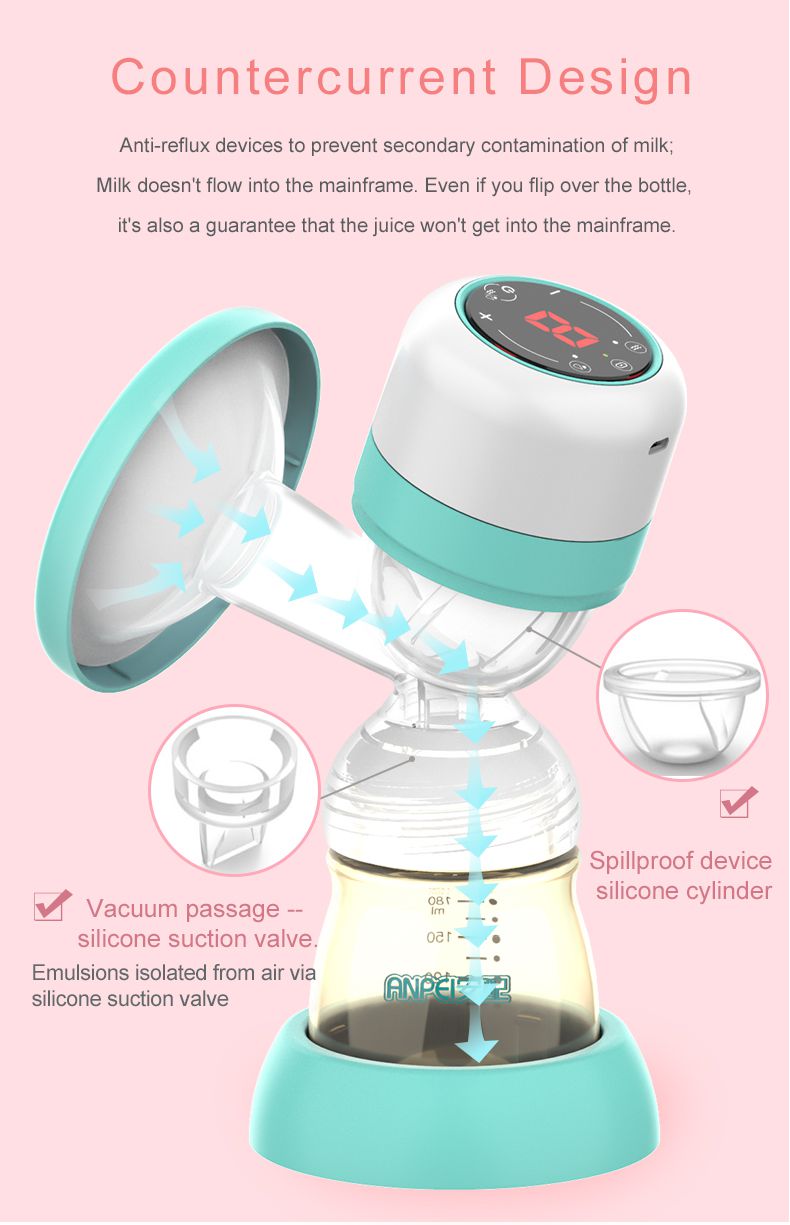 Anti-reflux design

:

prevent secondary milk pollution anti-reflux device

,

milk will not flow into the host

,

even if the bottle is overturned

,

also ensure that the juice will not flow into the host

.
Applicazioni

Stable lactation usually occurs within 2-4 weeks of the baby's birth, and use a breast pump after that if possible.Unless: the mother's milk secretion too much, resulting in swelling milk.Use a breast pump before or during feeding to relieve pressure on the mother and to help the baby suck on the nipple.When a mother has to work or is away from home, but wants to breastfeed her baby, you should regularly use a breast pump to pump milk to maintain natural flow.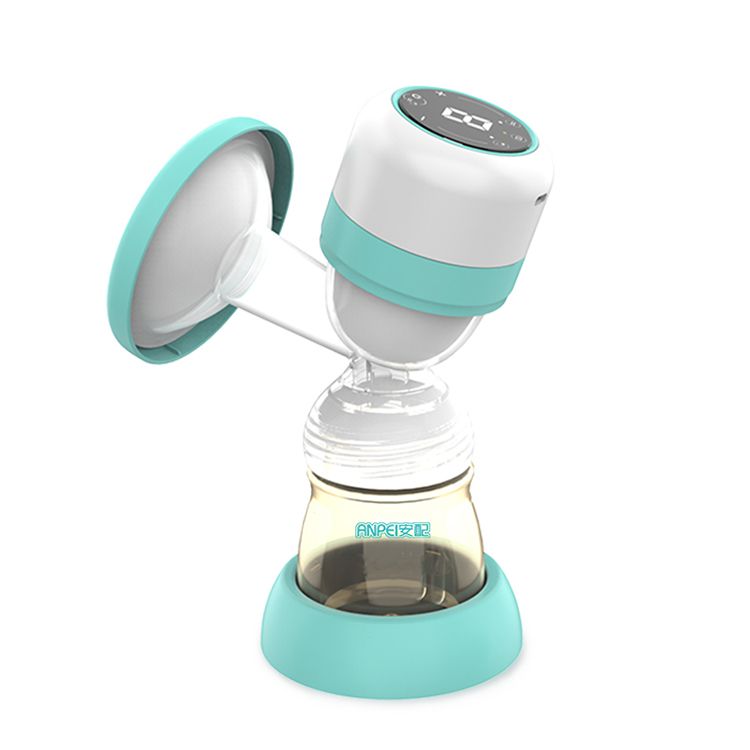 Assicuranza di qualità

Tutti i prudutti prototipi devenu passà 4 cuntrolli in tuttu u prucessu:
1. Ispezzione di materia prima
2. In l'ispezione di trasfurmazione
3. Ispezzione finale
4. Ispezzione in uscita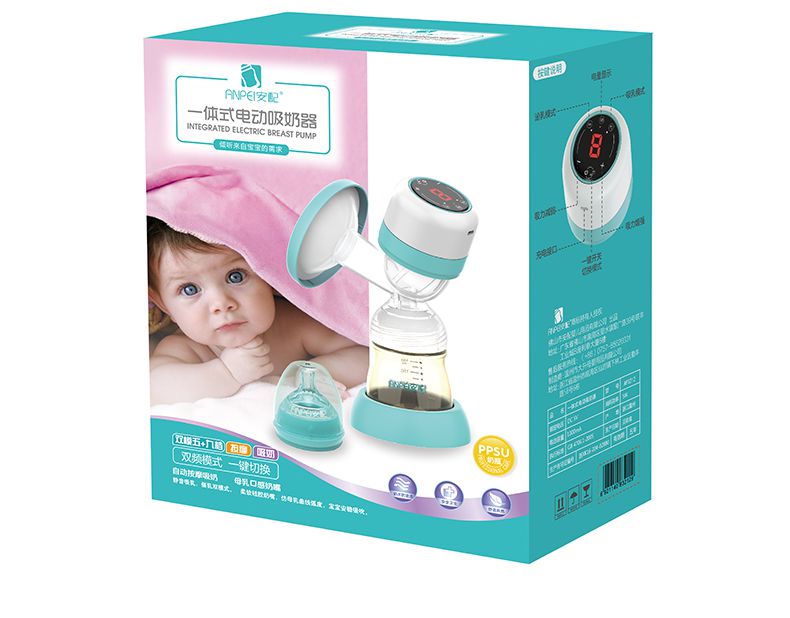 FAQ

1.Site una sucietà commerciale o un produttore?
A:Semu un fabricatore prufessiunale cun più di 10 anni sperienze.
2.Possu visità a vostra fabbrica prima di l'ordine?
A:Iè, benvenuti à visità a nostra fabbrica.
3.Cumu cuntrollà a qualità di i prudutti?
A:Avemu sempre messu una grande enfasi nantu à u cuntrollu di qualità per assicurà chì u livellu di qualità eccellente sia mantenutu, u principiu chì mantenemu sempre hè "per furnisce à i clienti una migliore qualità, megliu prezzu è megliu serviziu".
4.Pudete mandà campione per noi?
A:Iè, pudemu mandà un campione gratuitamente, ma u trasportu di merci.
5.Pudete accettà un picculu ordine?
A:Iè, pudemu accettà ordini di prova, it is the startingof business. But according to different productthe price may be higher as normal quantity.
Cuntatta ci.
A: Pudete cuntattateci per e-mail
Mandate u vostru messagiu: