Vendita all'ingrosso di biberoni in vetru altu borosilicatu
Dettaglio di u Produttu
Feedback avà
Vendita all'ingrosso di biberoni in vetru altu borosilicatu

Biberon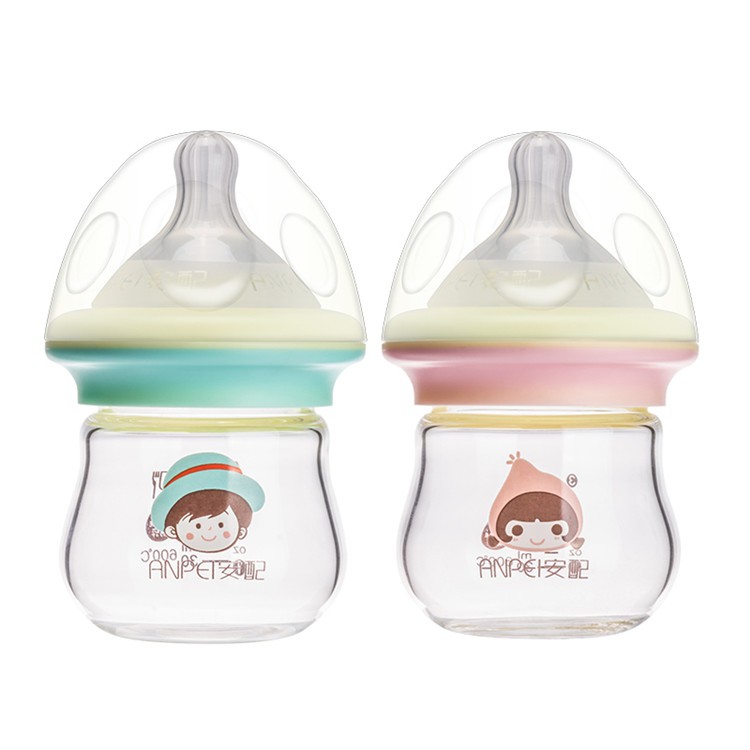 It is made of medical-grade high borosilicate glass, easy to clean and disinfect, safe, stable and non-volatile harmful substances, super soft to protect nipple, super comfortable to kneading, with cartoon silicone protective sleeve at the bottom, anti-slip and temperature insulation, and the bottle body is printed with lead-free ink, which is healthy and sanitary, and easy to clean with good sealing property.
Parametru di produttu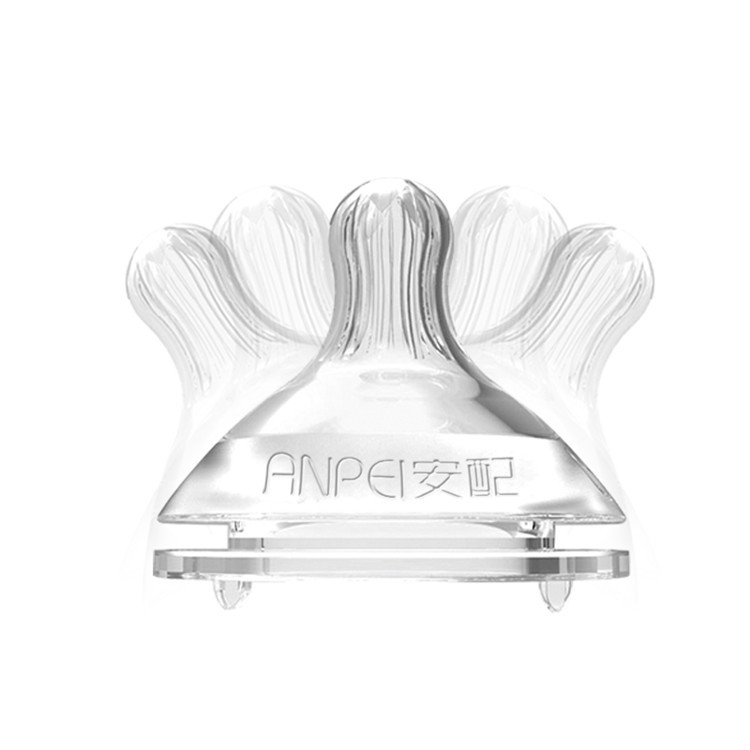 Materiale

High borosilicate glass

,

PP

,

stainless steel

,silicone

capacity

80

ml

,180

ml

Culore

Pink

,

blue

Pesu
137g,205g
Pacchettu
Oppbag, saccu di plasticu, blister + carta di carta, scatula di culore, persunalizabile
Pagamentu
TT, Paypal, ali creditu, unione occidentale, MoneyGram
Certificati
Certificazione naziunale di qualità alimentaria, pò furnisce requisiti di certificazione in ogni locu
Spedizioni:
7~ 15days tempu piombu. Da DHL / TNT / FedEx express, trasportu aereu ecc.

Cunsegna & Serviziu:
Consegna puntuale ogni volta. Fornite un serviziu affidabile è rispunsevule per ogni cliente cù ogni pruduttu. U nostru scopu hè di suddisfà ogni cliente cù u megliu serviziu.
Vantaghji prodottu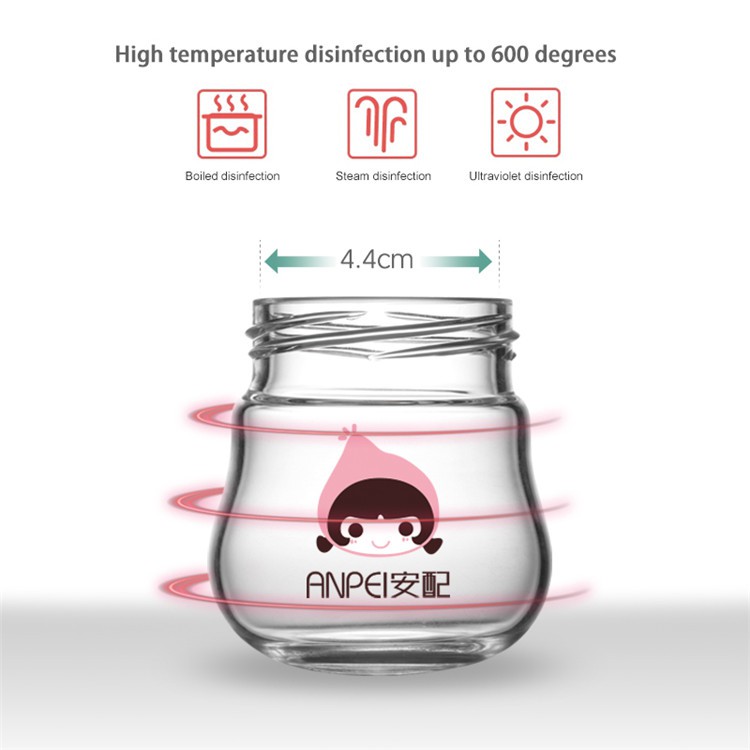 Light nutrition bottle in place

,

soft pacifier

,

compact and portable

,

multi-purpose

High borosilicate glass

,

anti-flatulence

,

high temperature resistance

,

breast milk feeling nipple

,

transparent bottle body

,

reflecting pleasant light and shadow

,

high transmittance vision more pure

The smart baby ring is more easy for the baby to suck

,

bidirectional intelligence

,

exhaust valve

,

to prevent the occurrence of milk choking

Imitation of mother's milk appearance security

,

simulation of mother's milk appearance design

,

natural radian

,

fit the baby's mouth sucking.The baby completes the peristaltic movement in the mouth smoothly

,

gives the foot the sense of security like the mother

.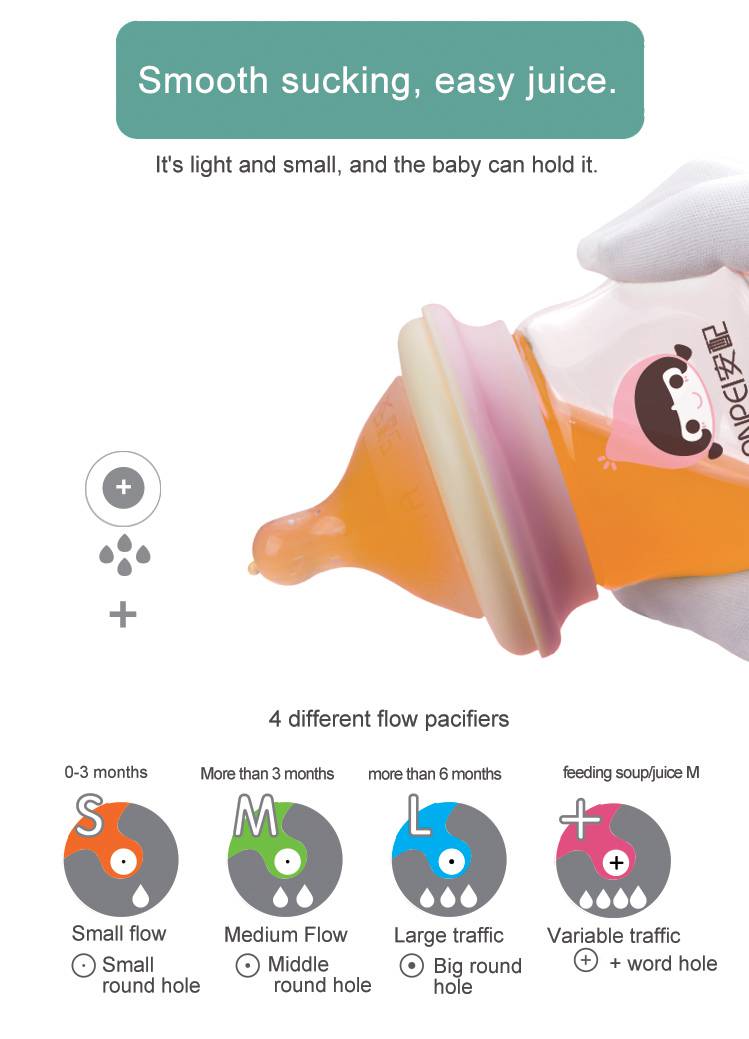 Slightly protruding body

,

open and shake evenly

Smooth sucking and easy drinking of juice

,

small and light

,

the baby can also hold their own

The nipple is divided into four flows

:

small flow

,

medium flow

,

large flow and variable flow

A bottle of water/milk/juice can be sterilized at high temperature up to 600°C

.

It is convenient

,

safe and fast for bao ma to sterilize in a variety of ways

.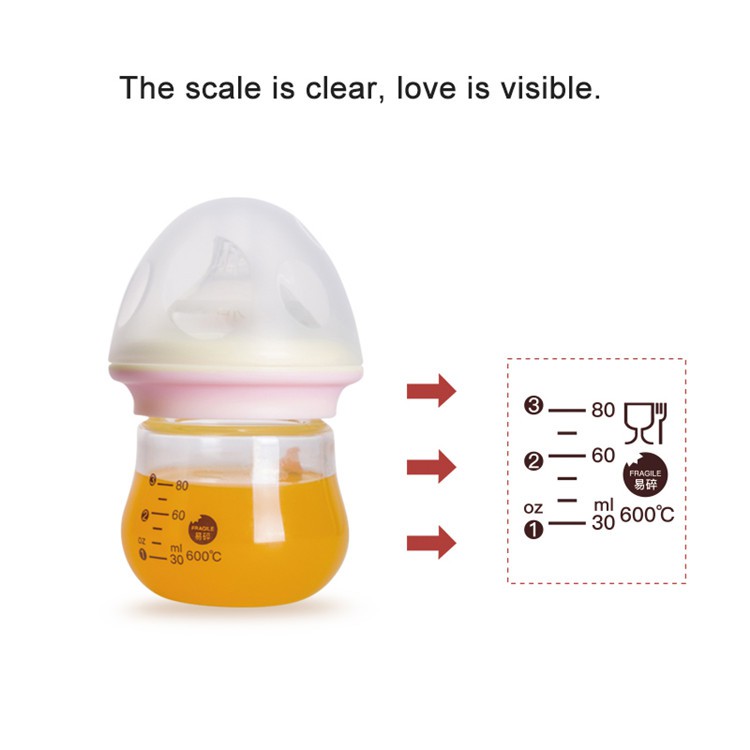 The calibration is clear and the love is visible

.

The more

"

considerate

"

design allows the mother to feed the baby according to the quantity

.

The whole body is detachable

,

easy to clean and not easy to maintain sanitary dead corners
Applicazioni

Can give the baby water, milk powder, juice and so on, there are four different yards are S code, M code, L code, cross hole is suitable for different age class baby to use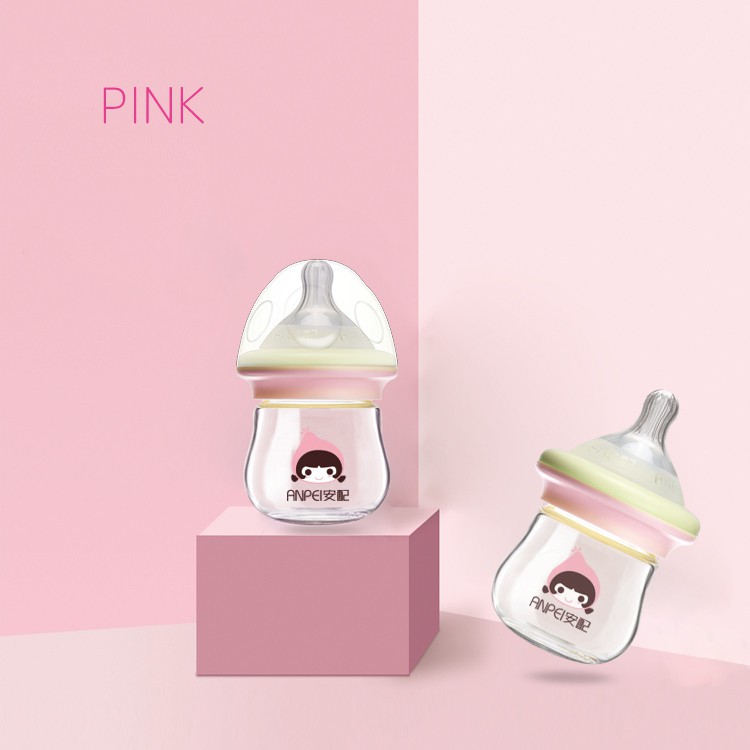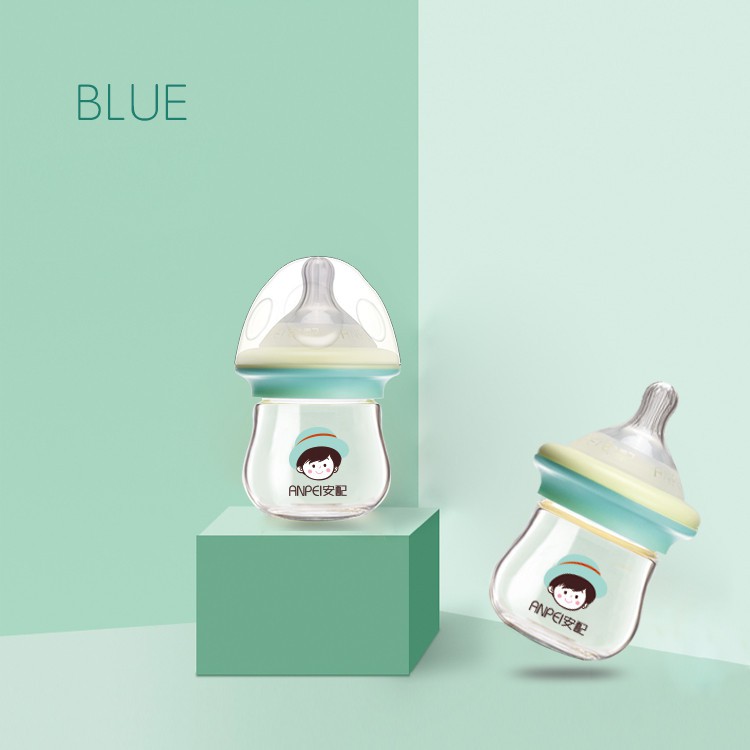 Assicuranza di qualità

Tutti i prudutti prototipi devenu passà 4 cuntrolli in tuttu u prucessu:
1. Ispezzione di materia prima
2. In l'ispezione di trasfurmazione
3. Ispezzione finale
4. Ispezzione in uscita
FAQ

1.Site una sucietà commerciale o un produttore?
A:Semu un fabricatore prufessiunale cun più di 10 anni sperienze.
2.Possu visità a vostra fabbrica prima di l'ordine?
A:Iè, benvenuti à visità a nostra fabbrica.
3.Cumu cuntrollà a qualità di i prudutti?
A:Avemu sempre messu una grande enfasi nantu à u cuntrollu di qualità per assicurà chì u livellu di qualità eccellente sia mantenutu, u principiu chì mantenemu sempre hè "per furnisce à i clienti una migliore qualità, megliu prezzu è megliu serviziu".
4.Pudete mandà campione per noi?
A:Iè, pudemu mandà un campione gratuitamente, ma u trasportu di merci.
5.Pudete accettà un picculu ordine?
A:Iè, pudemu accettà ordini di prova, hè u principiu di l'affari. Ma secondu u pruduttu differente u prezzu pò esse più altu quant'è quantità normale.
Cuntatta ci.
A: Pudete cuntattateci per e-mail
Custom Baby Bottles

, Grossisti Biberoni,

Baby Bottles Wholesale

Custom baby bottles are manufactured from a high grade of borosilicate glass. Cleaning baby bottles are easy. Foshan Anpei's baby bottle is excessively delicate to protect nipple, too comfortable to kneading, having a silicone defensive layer at the base.

Would you like to buy a safe and certified product for your baby? Anpei Baby Products Co., Ltd, a wholesale baby bottles provider in China is best for you. You can buy baby bottles wholesale from our company. Contact us for buying any baby products!
Mandate u vostru messagiu: