According to survey statistics, breast milk is wasted as much as 200-300ml every day and often embarrasses you! Because the breast is interlinked, when the baby (breast pump) sucks milk on this side, the milk on the other side will also flow out. Use tissue suction, towel pad, anti-overflow breast pad, and milk to wet clothes. How precious this wasted milk is, so you need one at this time
Breast Milk Collector
This should be recommended with emphasis, it is very easy to use. But many mothers said that the suction was unstable and would drop. Most of the time, the extrusion method was incorrect. Take a closer look at the instructions first, pinch the bottom of the bottle when using, and exhaust the air, then suction will be generated. Do not pinch the middle of the bottle, which will cause the bottle mouth to deform and is not easy to absorb. Many mothers can take out 50-70ML of milk every time. They can keep the rice paste or give the baby the meal in their dreams. They can pump less milk once a day.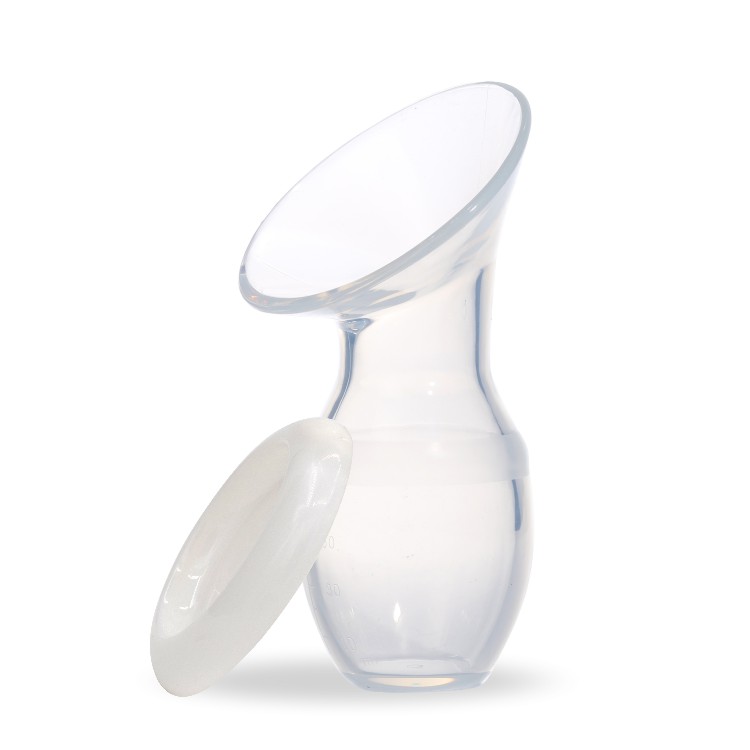 Be careful:
Before collecting breast milk, please use a mild detergent to clean the silicone milk sucking device (breast pump), or use boiling (3 minutes) or sterilizer to disinfect.
When collecting, cover the breasts with a cup and gently pinch the bottom of the bottle. After generating suction, the milk will flow into the bottle. Repeat the above actions until the appropriate amount of milk is collected.
After the collection is completed, you can directly pour the feeding bottle for the baby to eat, or pour the feeding bottle into the storage bottle, then put it in the refrigerator, and drink it for the baby when necessary.
Tags: Breast Milk Collector